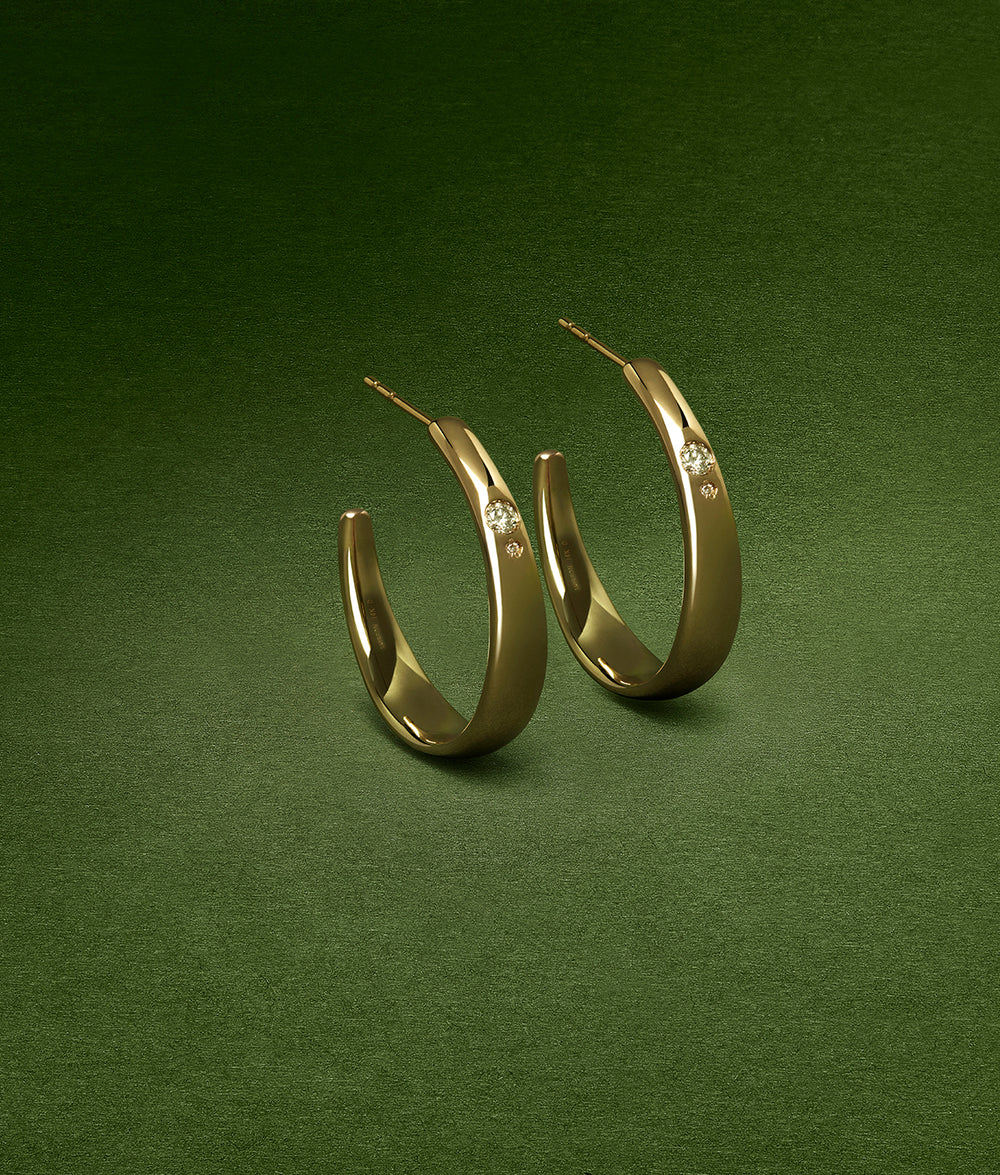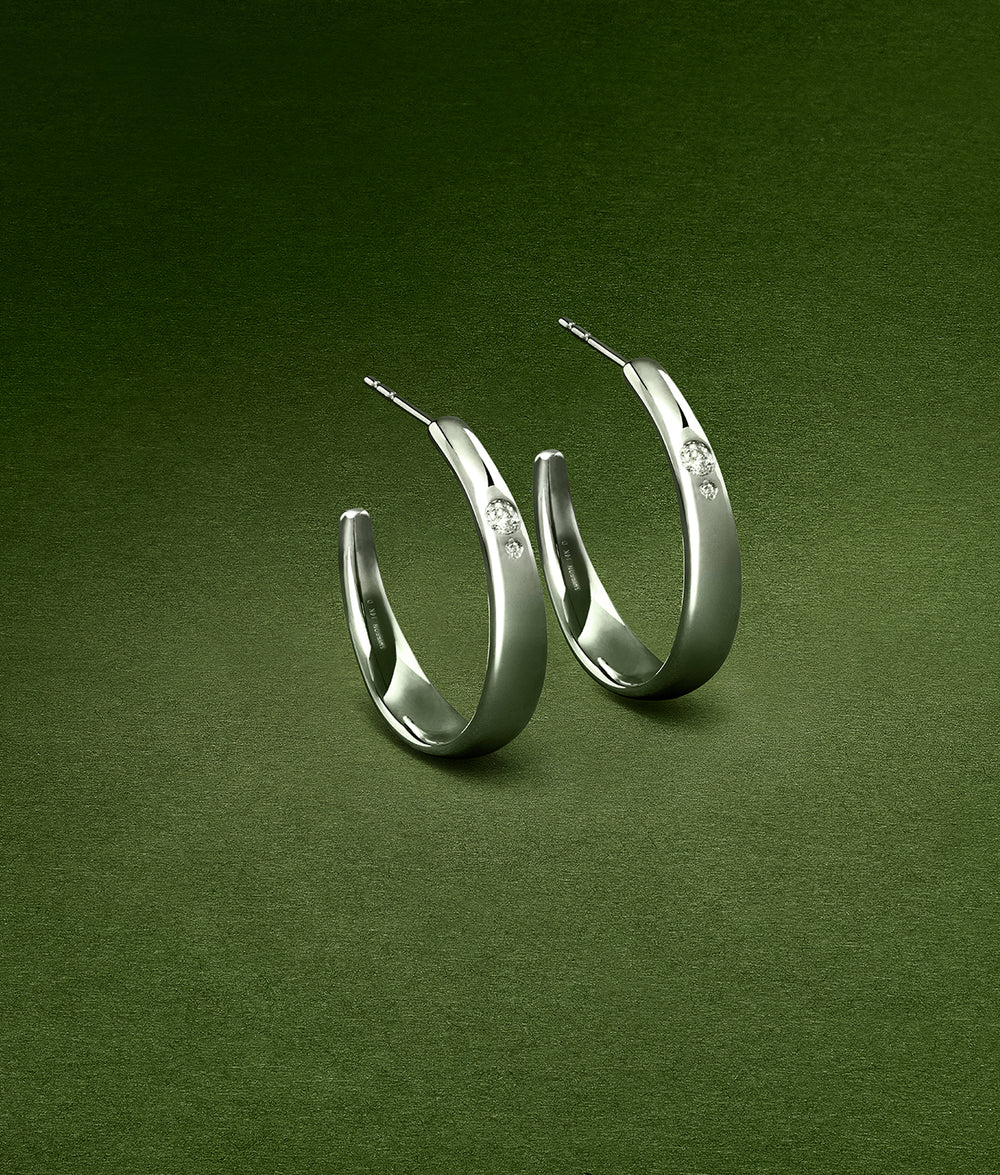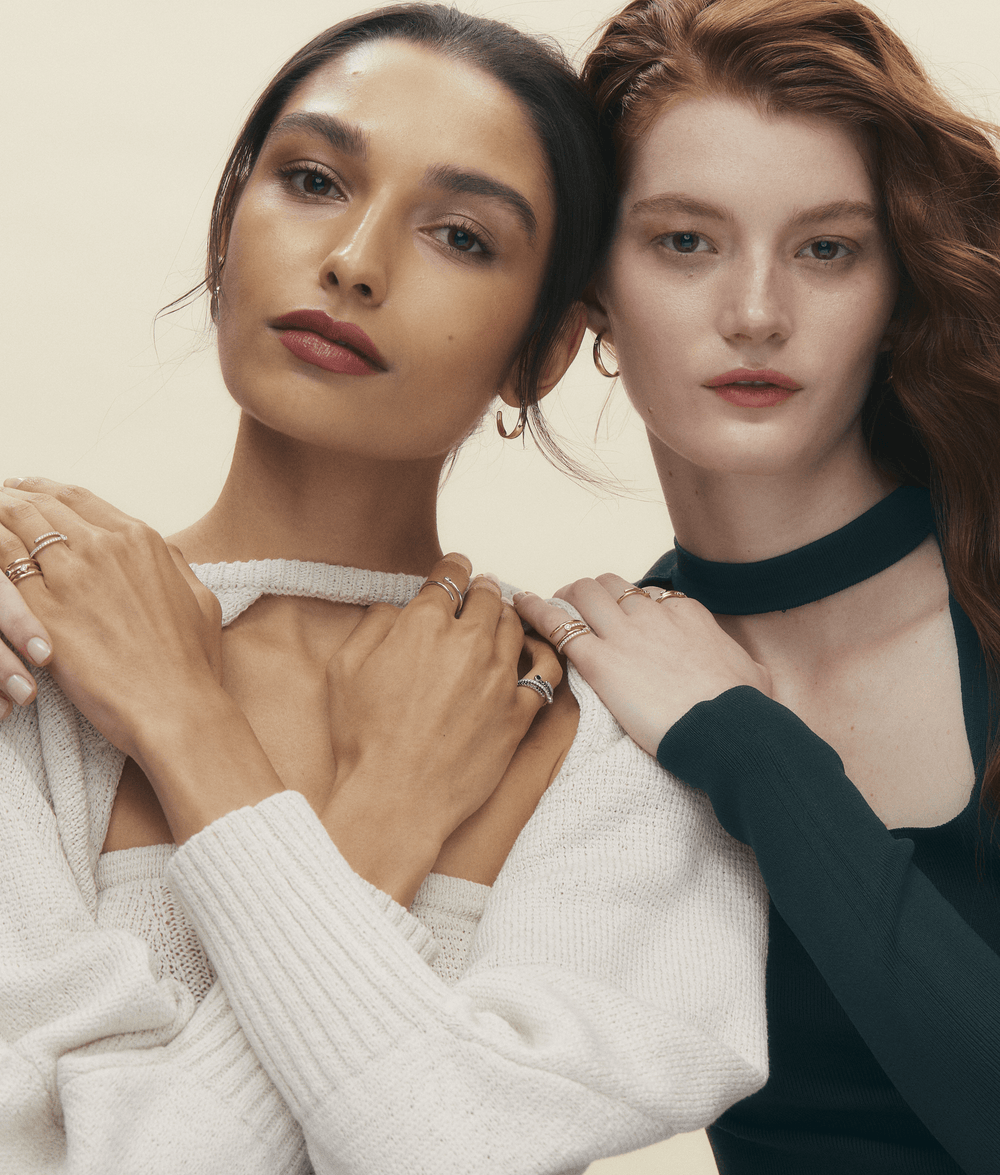 classic duet hoops
For the hoops we've jumped through and the hoops to come
Reviews
Through our #HoopsToVote collaboration with Michelle Obama's When We All Vote, we learned just how many hoops women have had to jump through over the years. Women weren't always allowed to own credit cards, have bank accounts, or sign mortgages without a man. And we weren't always allowed to vote. Our classic Duet HOOPS are a wearable symbol of the hoops that women before us jumped through to give us the rights we have today.
Set with our signature Duet stones representing one woman supporting another, HOOPS are handcrafted in New York City by artisan jewelers with solid recycled metal and ethically sourced stones.
There is still much more progress to be made. Women are still underrepresented in boardrooms and do not receive equal access to startup capital despite women-led businesses having a higher success rate. That's why we wanted these earrings to give back to fund women in their pursuits to start and grow their companies. Less than 2.2% of venture capital went to women in 2020, which is unfortunately a step down from previous years.
1965 is the year all women gained the right to vote. In honor of that year, and the collaboration that brought these hoops to life, 19.65% of profits from each pair sold will be funding female entrepreneurs through Startup Girl Foundation.
Made with solid 14K yellow gold or sterling silver.
Ethically sourced materials
a little under a one inch diameter
Sterling silver
2x 2 mm diamond
2x 1 mm diamond
.094 total carat weight
questions?
We take returns within 14 days of receiving the product. See our full return policy here.
From the start, we built Shiffon to give back. Inspired by a love of fine jewelry, something that women often invest in, we wanted fine jewelry to invest back in women. That's why 50% of profits from our signature product, the Duet Pinky Ring, go directly to funding female founders through the Startup Girl Foundation. We realized we could pay it forward to other women from the start. So far, the Startup Girl Foundation has invested in 11 incredible startups that help women. As the companies grow, capital from the nonprofit's investments will be used to fund more companies, helping form a new generation of female entrepreneurs. 
These are the same style as the VOTE Hoops but without the VOTE engraving. The VOTE Hoops were a limited collaboration with When We All Vote in 2020.