Shiffon Spotlight: Annie Major
Posted by Shiffon Co. on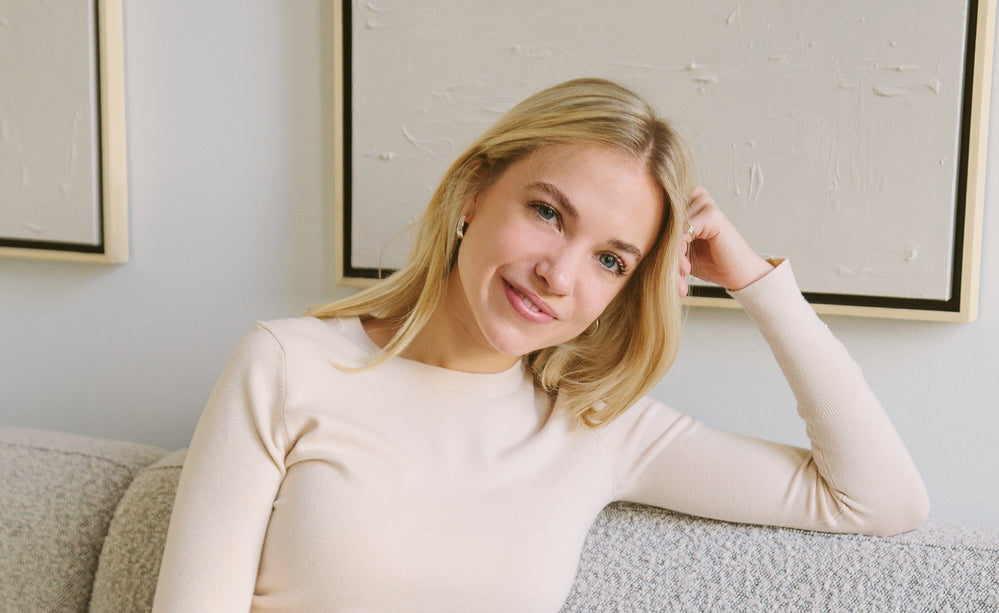 Photographed by Katie Borrazzo

#ShiffonStories is a series on women we love and the stories they have to tell. In the spirit of women supporting women, they share a moment in their lives, big or small, where another woman made an impact on them. 
Today's story comes from Annie Major, who leads VIP relations at Saint Laurent.
ANNIE MAJOR | VIP MANAGER, SAINT LAURENT

"I come from women that have a distinct sense of style. In reference to clothing and accessories, my mom advised me to always 'wear it now'. She never wanted me to save pieces in my wardrobe for special occasions. This was something her mom taught her. My mom doesn't understand the concept of investing in a piece and storing it away. She can't relate to buying a handbag and not wearing it because of the worry it will get scuffed. Ultimately if you love it and acquired it, you need to wear it.     

This concept has always stuck with me. Not only has it helped form my personal style and ultimately what I do for a living, but the idea has trickled beyond me picking out an outfit. I think it alludes to the importance of being present, having fun, feeling good about yourself, and savoring the now. After all, things are ever changing, no? – and today is always the most important."
What was your first experience with failure?

I was a ballerina growing up – I think auditions were probably my first real sense of failure. Hours of training, preparing, auditioning, anticipating – and sometimes being rejected. It taught me to have thick skin. You need that. To me, failure runs simultaneously with risk. I've learned risk is a very important element in life – you have to put yourself out there. The best decisions I've made were often the hardest to come to, and always involved risk.  
What was your first experience with success?
I measured success differently growing up than how I do now, which I consider a very important evolution. I was an A-student and worked to be the best at everything I did. I was a pleaser. That girl is very much still with me, but I've learned to gauge success on what I consider important vs. what someone else deems as successful. My first memorable experience with success was probably getting a good grade – luckily that doesn't hold value to me anymore.
If you could, what is one thing you would like to tell your younger self?
Always choose the heels.
What is your favorite way to spend time?
Being with people I love. Shopping, cooking, dancing (maybe two at a time).  Styling and helping build client's closets to make them feel more confident. I also love a good workout class - I miss that so much this past year.  I'm spending a lot of time focusing on being present in this chapter. Strategizing my next step has always been my MO. It's energizing when I can really focus on exactly what's in front of me vs. what's to come. Easier said than done.
Shop Annie's jewelry: Classic Hoops in Silver; Rose Gold Purple Sapphire Duet Pinky Ring
Visit startupgirlfoundation.org to learn more about the companies our Duet Pinky Ring is currently funding. Make your own pinky pledge to pay it forward and support women by purchasing a Duet Pinky Ring here.